Fifty robust high-occupancy Indian made German-technology Eicher buses have been purchased for the Ghana Armed Forces (GAF) by the government .
The buses which arrived in the country a fortnight ago, are in fulfillment of a promise made in a speech by the Defence Minister and Member of Parliament (MP) for Bimbilla, Dominic Nitiwul, at the October 2017 Land Combat and Firepower Demonstration at the Bundasi Training Camp.
At the demonstration which was hosted by the Fifth Battalion of Infantry (5BN), to teach and train officers and men of GAF in conventional warfare tactics, Mr Nitiwul opined that the real work of soldiers is not to endure rickety vehicles in long journeys, hence the need to acquire good conditioned buses for them.
He then added that soldiers' welfare issues needed to be addressed so that they would dispatch their duties with professionalism and excellence.
GAF is openly known to be experiencing a number of logistics challenges particularly with high occupancy vehicles, as officers and men traversing the length and breadth of the country for training and duties in vehicles that are not in the best of conditions.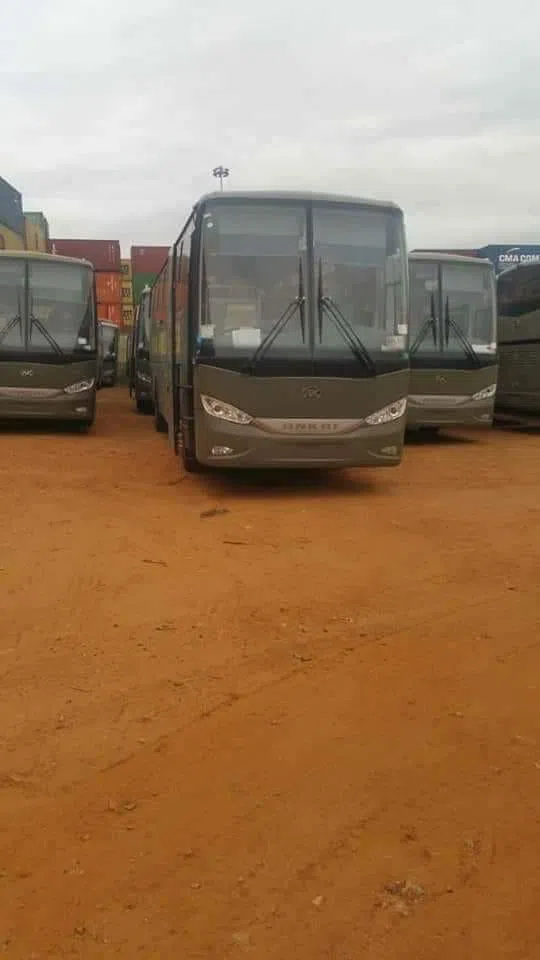 It would be recalled that the Chief of the Defence Staff (CDS), Lieutenant General (Lt Gen) Obed Boamah Akwah, made a call at the annual GAF End of Year Religious Parade 2017, appreciating the efforts of Government at addressing the housing and equipment deficit in the Armed Forces.
Additionally, he expressed the hope that these would be increased in the coming years to enhance operational efficiency and morale.
"Let me express appreciation to Government for the effort made this year in meeting our physical needs, although there are still a lot more to be addressed, particularly accommodation for personnel and equipment for tasks", the General said.
By Kofi Ampeah-Woode, Tema