Takoradi Technical University (TTU) and Kay Furniture Ltd. has entered into a Memorandum of Understanding (MoU) to make TTU a marketing and assembling centre for the company's quality and affordable range of furniture.
According to the Chief Executive Officer (CEO) of Kay Furniture Ltd., Kwame Owusu Ameyaw, the company's objective in the partnership is to strengthen local skills and contribute to job creation in Ghana. Employment has been a major concern of all governments and as such every initiative that would help in reducing unemployment must be embraced by all.
"Ours is to introduce the product, train, develop and transfer this technology to the youth of Ghana. At the end of the day, if you see a product and they tell you this is a TTU product, you will realize that Ghana is moving forward. We are going to train students on how welding is done in a more modernized way," Mr. Owusu Ameyaw said.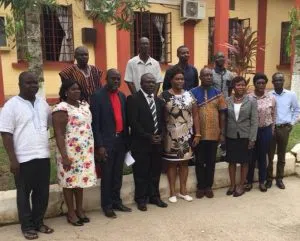 He added that, he believes education and training is key to developing the capacity of individuals which has a direct and positive impact on industrial and economic growth.
On his part, the Rector of TTU, Prof John Frank Eshun said the Takoradi Technical university was set up to train students to be able to drive the socio-economic development of the country and believes the skill and technology transfer being introduced will add up to the many skill development opportunities available at the university. It will aid students to be independent after completion of their studies.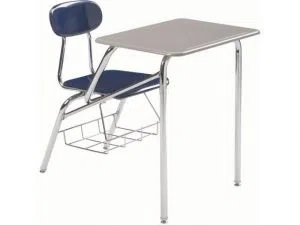 Kay Furniture industry has a variety of furniture products for different purposes that are comfortable, durable and provide a conducive learning environment. Ranging from classroom furniture, household and recreational furniture, they are designed and produced with quality products including woodstone, plastic, quality metals and marbles. Their stylish and unique tablet arm-chairs come in a variety of styles that are appropriate for both educational and professional settings. They provide a convenient writing surface for lessons, seminars and special events. Their desks are designed in combo style and therefore eliminates the cost of purchasing a chair and table separately.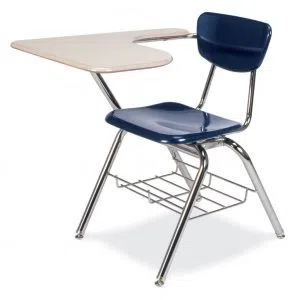 With a variety of colours available to meet the style and design preference of every clients, the CEO assured participants that each furniture has a warranty of 5 years with 30 years product life. Garden City University College in Kumasi, Jayee University College, Radford University and the College of Health Science in Korle Bu are examples of the institutions using similar furniture. According to the CEO, most of these institutions purchased it more than 10 years ago and are still using it even though the products had been used for more than 30 years in USA classrooms. He therefore assured Ghanaians of value for money and time in either purchasing or learning the skill in the assembling and manufacturing of the product in the long term.
Story by Joseph Nii Ankrah