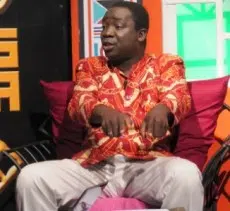 Even though elements in the governing New Patriotic Party (NPP) are jubilating over the High court's ruling for the Election Commission to implement the Representation of the People's Amendments Act, Asamoah Gyamfi is warning if care is not taken ROPAA will create problems for the party going into the next elections.
Asamaoh Gyamfi, who is a member of the communications team of the governing party serve this notice on the 'Epa Hoa Daben' show hosted Kwame Afrifa-mensah on Accra-based Happy FM.
The implementation of ROPAA may please some of  the party's supporters in the diaspora but it is the same ROPAA that can cause hell for the party in government.
According to him, if care is not taken before the implementation the whole exercise can create disaffection for the party.
So, the NPP must do its home work well by doing broad consultation with all the stakeholders involve for them to understand the concept of the Act before going ahead to implement it he explained.
The Act can be a cliff hunger for the NPP so we must tread cautiously in its implementation or we will laugh at the wrong side of our mouths in spite of all the good policies the party  may roll out in the coming years ahead of election.
We ought to be careful with the implementation because is a concept Ghanaians will ought to understand as being part of the electoral process he warned
Source:Happyghana.com