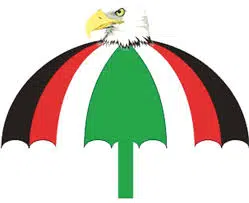 A member of the Communications team of the main opposition National Democratic Congress has stated  unequivocally that former appointees of the ex-president John Maahama administration are not afraid of any probe whatsoever by the governing New Patriotic Party.
Kwadwo Danquah said the NPP should be rest assured that the appointees of the immediate past administration are not afraid of any probe.
He explained that the appointees believed they served in the interest of mother Ghana and so shall it be.
Mr. Danquah made this comment on the 'Epa Hoa Daben' show hosted Kwame Afrifa-Mensah on Accra-based Happy FM.
'Why would the NDC's appointees be afraid of a probe when they have nothing to hide under their sleeves' he said.
The NPP should bring it on and we deal with it within the confines of the law of Ghana.
'Everybody has rights under the law so is the NPP and its members of the administration so there no cause for alarm when i  hear some elements in the NPP made allusion that the Special Prosecutor Office is coming. Is coming so what he pisses
According to him, if it is coming it should rather hurry up as the NDC is waiting for it to see how the NPP was going to use it to deal with the numerous corruption allegations in the party only eleven months down the line.
The NDC understands everybody must accountable for what he or she did in government so the NDC is not afraid of probe he said