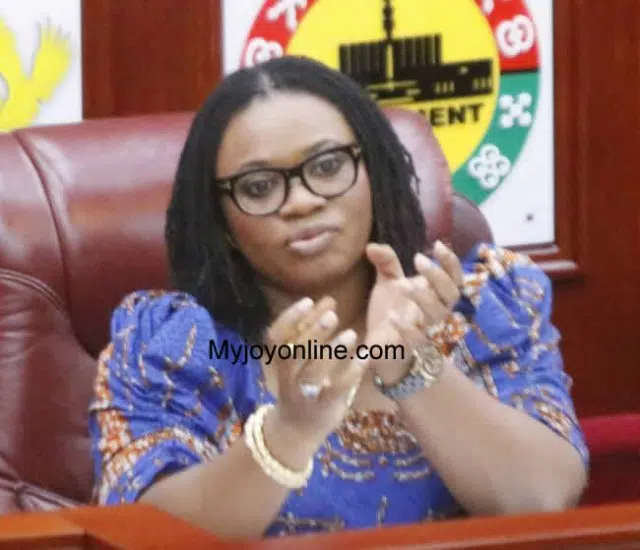 The Deputy General Secretary of the governing New Patriotic  Party (NPP) says it careless if the elements in the main opposition National Democratic Congress(NDC) want to go and pitch camp in the bedroom of the embattled Electoral Commission boss and her two deputies.
Lawyer Obri Boahen gave this reply to the tantrums of the NDC over the impeachment  exercise of Charlotte Osei and her two deputies Amadu Sulley and Margaret Adu Amankwa.
He said the NPP has better things to do in terms of finding jobs for the teeming unemployed youth, the bad roads that are stirring Ghanaians in the face as well as sustaining the Free Senior High School policy.
He said instead of the NDC taking stock of what accounted for their heavy loss in the last elections, they are bothering well -meaning Ghanaians with the EC boss' impeachment exercise.
This none sense on the part of the NDC must stop and I mean it this none sense must stop as the NPP is not afraid of the NDC and its tantrums in opposition.
Mr. Obri Boahen gave this reply to the NDC's tantrums on the 'Epa Hoa Daben' show hosted by Kwame Afrifa-Mensah on Accra-based Happy FM.
'Tomorrow  is Koku Anyhido, who is issuing threats and the next day is Samuel Ofosu Ampofu, the Director of Elections who is making derogatory statement about the NPP, we donot have time for these  childish acts on the part of the NDC he averred.
According to him, if the NDC feels redundant in opposition they pick up the broom and go and sweep the bedrooms of Madam Charlotte Osei, to make themselves busy as the NPP lead the country to Canan.
He urged the NDC to find better things to do with their time than wasting it on the Charlotte Osei's impeachment saga.
He explained that the matter of impeachment of the EC'S boss is a matter of law as well as the law is taking its course in the petition brought against the EC boss.
The NPP has serious issues and businesses to deal with in the management of the economy to bring relieves to the vast majority of Ghanaians.
Source: Happyghana.com