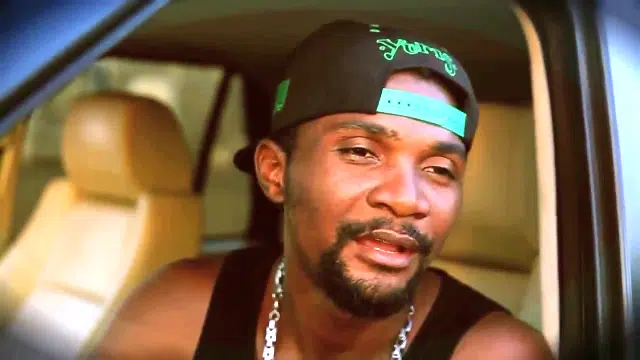 A Ghana based Nigerian artiste manager ,Abbey and his artiste Sata Bada have accused the former manager of Shatta Wale Mr. Logic of treating them badly.
He broke the news on Happy FM's Showbiz xtra hosted by Doctar Cann in Accra.
According to Mr. Abbey " I told Mr. Logic about Scata Bada which was all business, I wanted him to help Scata Bada to produce a new song.
Although he  Mr. logic is my very good friend  am not happy because of the way he treated my artiste and me' he revealed.
The Nigerian based Ghanaian artiste manager Abbey "We agreed on GHS 10, 000 for the production of the song even though my artiste wrote the song conversely Mr. Logic said he would direct my artiste how to do it and he did" he disclosed.
He also indicated that, after they gave him the agreed amount "GHS 10, 000"  they went to the studio and they couldn't finish the song in the first and second day.
He finally added that because they couldn't complete the track during  the two days Mr. Logic demanded an extra GHS 5, 000 so my artiste Sata Bada and I said never it can never be possible.
They argued that the song in question was supposed to be released last two week however, Mr. Logic has decided not to answer their calls placed to his phone.
For better and further clarification on the issue Doctar Cann the host also got in touch with Mr. logic for his side of the story.
Mr. logic who is well known in the showbiz business also explained that, "Abbey is my friend and he discussed his artiste with me.
He Abbey knows some of the work I have done for the industry. We agreed on GHS 10, 000 and I know what I can deliver.
We also agreed that if the song doesn't do well he will take back his money. This agreement was initiated because of the way he was bragging.
The controversial artiste manager added that, " I gave him the actual idea and content because I believed that he Scata Bada is a good writer and can deliver.
After giving him all the idea he did exactly what I directed him to do.
I took them to savee a very good music producer. I wanted Savee to produce the song and taught him how I wanted it and he did exactly what I aimed at," he detailed.
Mr.logic who is also the former manager for AK Songstress additionally revealed that, "Abbey himself indicated that we have delivered so I was very glad and I decided to charge an extra GHS 5,000 because I realized I have over worked on the song ," he stated.
He finally explained, " I have done the same thing for some great artistes including Shatta Wale and so but my name was never credited that I wrote  songs or was a content provider  so the only way I can remain active in the business is to do things carefully. Assuming my name was written on the dancehall King content  the situation will have been different by now" he clarified.
Meanwhile,maverick artiste Manager Bull dog now with Zylofon media also on the show as a panelist promised to resolve the issue.
He advised, " I know Abbey he is a very good person. Whatever you discussed about the money was just by the way,"
Bull dog finally added that, Mr. logic is in this industry for a very long time and he is a very fair gentleman.
Source:Eugene BAAH