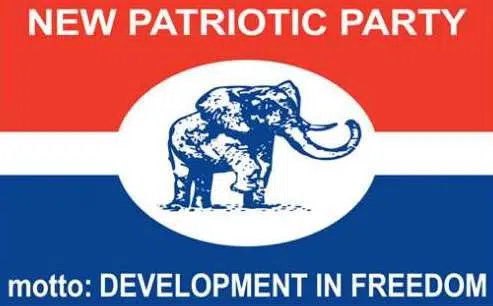 A member of the communications team of the governing  New Patriotic Party (NPP),  Awal Mohammed says the NPP has turned a blind eye to all criticisms being rained on it by the opposition National Democratic Congress (NDC).
According to Awal Mohammed "empty barrels makes the most noise and the NPP is not willing or ready to dance to the NDC's tune."
He said everything being said about NPP since the party came into power won't change the motives and plans of the President Akufo Addo and his government adding that the NPP will continue to pursue their good intention for the country.
Speaking on Happy FM's 'Epa Hoa Daben' show in Accra , Awal said the NPP came into power to lessen the burden of Ghanaians and everything  president Akufo Addo has promised will surely be delivered.
He also said two years ago, about 50,000 students completed Senior High School (SHS) and instead of working are jobless.
"But President Akufo Addo says No! In his time he's providing youth employment and many more with infrastructural development, which is being supported by the World Bank.
On the same show Mahdi Jibril, a Deputy National Organizer of the NDC disclosed that the youth employment together with the others said to be active from 2018 by the NPP is just an illusion to lead the people of Ghana wayward.
"Even with the free SHS which was recently introduced it has started encountering the very same problems the NDC has been complaining right from day one, and they are happening," Jibril said.
In addition, Jibril said it is not all about money but facilities which are not there and must be provided before execution but the NPP are refusing to see the harm its bringing and intends to push through.
Jibril, however described the President as a " show boy" because he just wants to show off due to the promises he made to Ghanaians during his campaign and does not think of the welfare of the country.
"As for the implementation of jobs yet to be provided, isn't going to be easy as President Akufo Addo and his governance are making it sound even though the budget has been read by the financial minister, Ken Ofori Atta, we the NDC sees it as a total 419 and won't rest till NPP intention are exposed, he added.
By Oparebea Sugar