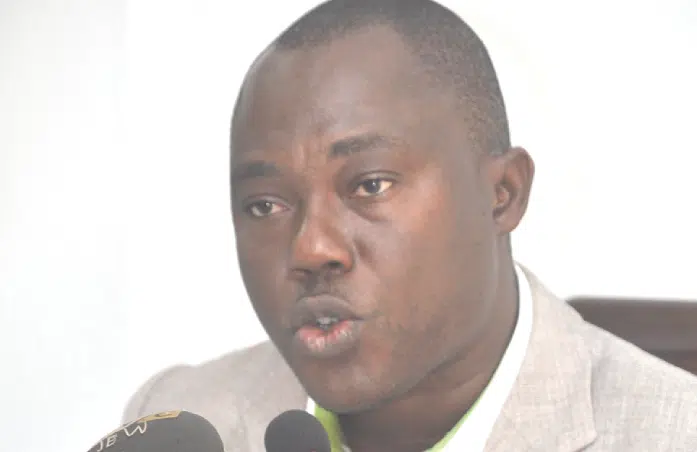 The Director of the Centre for European Studies (CES) at the University of Ghana (UG)  has reminded Ghanaians that they cannot continue to pay lips service to the issues of gayism and lesbianism going into the democratic transition of the country.
According to him, what Ghana needs most is the continuous education on the issue and to imbibe into the youth that the country's culture frowns on the manifestation  of gaysism  and lesbianism in the country.
The political lecturer, Prof. Ransford Gyampo made this comment in an interview with Kwame Afrifa Mensah on the 'Epo Hao Daben' show on Happy FM in Accra.
He says Ghanaians cannot pay lips service to the issues of gayism and lesbianism any more because it is fast gaining grounds in the country.
He suggested what is needed is for the religious bodies to sustain the crusade  against the manifestation of gaysim and lesbianism in the country.
He urged the religious bodies to continue to dialogue to ingrain into the minds of Ghanaians that the practice is alien to our culture.
The religious bodies and chiefs need to work on the psychic of Ghanaians because Ghanaians are not more religious than the Americans.
'They have the most powerful pastors in the world and they have in their motto: 'In God We Trust' yet still gaysim and lesbianism is vigorously manifesting itself there' he explained.
The Christian and Muslem must start drumming home that gaysim and lesbianism are not part of our culture but if they sit down and pay lips service to the practice, as we transit in our democracy it will confront us in the near future he said.
According to him, what the religious bodies need to do is to speak against it openly  and develop the dislike for it in the minds of Ghanaians.
He noted that because of the democracy of America, they grown and failed to put measures in place to fight the manifestation of such practices.
'If we give ourselves one hundred years these issues will come back to haunt us he said.
He noted that even though our human rights are  not developed to the extend of the Americans 'we will gradually get there and there will be enough coalition for its legalization of the rights like the president Nana Addo Dankwa Akufo-Addo said in his interview with Ajazeera.