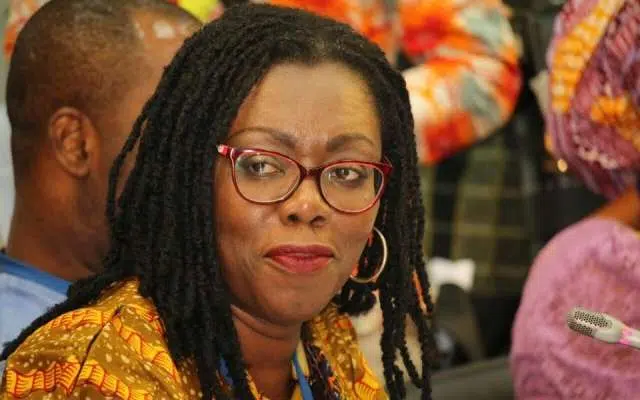 The opposition National Democratic Congress (NDC) has revealed that the governing New Patriotic Party (NPP) blew over a whopping  three million Ghana Cedis on only adverts for the '419' GhanaPost GPS.
Mahdi Jibril made this revelation on the 'Epa Hoa Daben' show with Kwame Afrifa Mensah in the hot seat as host on Accra-based Happy FM.
He said this is a clear indication of how wasteful the NPP led by president Nana Akufo-Addo and his vice president Dr. Mahamadu Bawumia have grown in government.
This whooping amount of money was only spent on three billboards mounted in strategic areas in Accra.
He suggested this huge amount of money could have been channeled into the limping flagship programme  Free Senior Secondary School but blown on only three billboards in the capital city.
This is how wasteful the party has grown and this has always been the hallmark of the party he noted.
He further revealed that Madam Ursula Owusu, the Communications Minister is also alleged to have said that she  spent eight million Ghana Cedis on only calls during the preparation stages of the project.
According to him, this falls within the operational traits of the president himself because he collects five thousand Ghana Cedis from all the Metropolitan, Municipal and District Assemblies anytime he visits them.
So I am not surprise his appointees are also following suit he told listeners of the show.