Supporters of Brazilian club Chapecoense have held an emotional vigil for the victims of the Colombia plane crash in which almost all the team's players and officials died.
Fans gathered at the Arena Conda stadium in Chapeco and held lights up in the darkness in tribute to the 71 victims.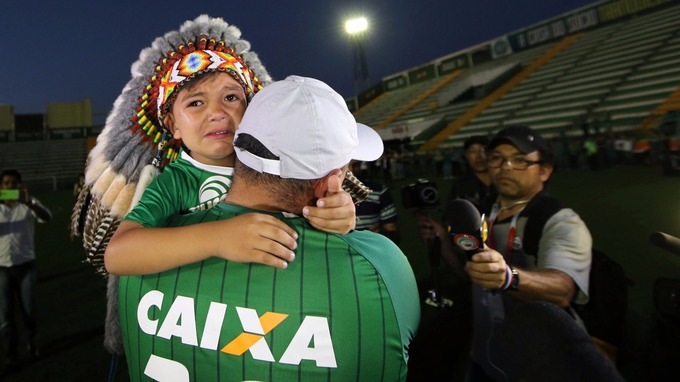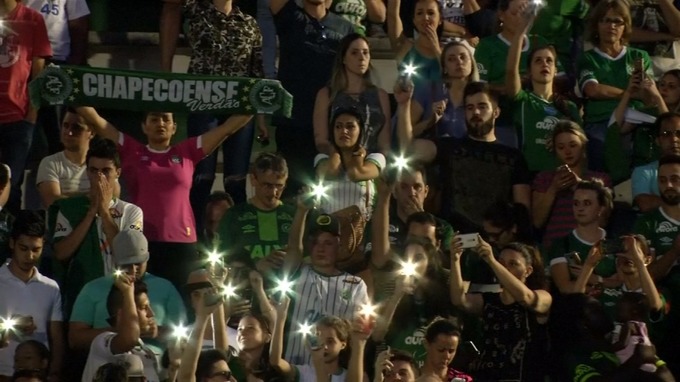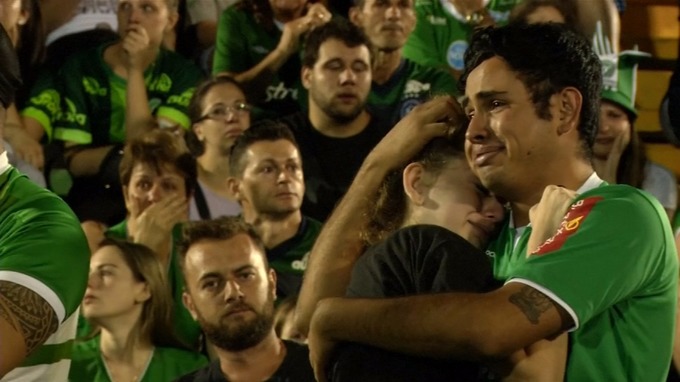 Chapecoense officials and supporters have described their shock and loss in the wake of the Brazilian team's devastating plane crash.
Prayers were held at the club's stadium as it became a memorial site following the chartered plane crash that killed all but three of the club's players and staff.
Members of the Brazilian soccer club Chapecoense were among the 81 people aboard a chartered flight that crashed on the way to the international airport in Medellin, Colombia last night. According to an AP report, the Colombian police said there were only a few survivors.
Chapecoense, a small but successful club in Brazil, had chartered the plane to bring the team play in the Copa Sudamericana final against Colombian club Atletico Nacional. The Copa Sudamericana is the second largest club tournament in South America.
As news spread of the horrific crash on Tuesday morning, the entire soccer world mourned the tragedy.
Below is a photo of the Chapecoense players who did not make the trip to Colombia: