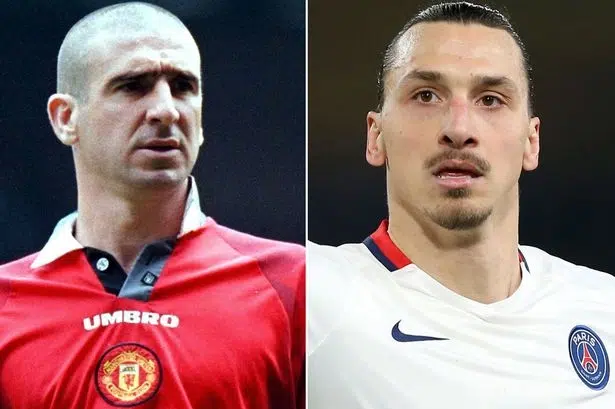 Zlatan Ibrahimovic has responded to Eric Cantona's claim that he cannot be the king of Manchester, by insisting he will be the GOD of Manchester instead.
Cantona told Ibrahimovic he could be the 'prince' of the city following his switch to Old Trafford, but he would always be the king.
The notoriously eccentric Swede has delivered the perfect one-liner back to the mercurial Frenchman: "I admire Cantona. And I heard what he said.
"But I won't be King of Manchester. I will be God of Manchester," report Swedish paper Aftonbladet.
Ibrahimovic previously remarked after his departure from Paris Saint-Germain: "I came like a king, I left like a legend."
The former Barcelona striker is expected to start training with the Red Devils this week following his switch to the club on a one-year deal.
He is looking to add the Premier League title to crowns in the Netherlands, Spain, Italy and France.
Cantona told Ibrahimovic joining United 'is the best choice you ever made' following his move.
The club great said: "I have a personal message for Zlatan: You decided to go red. It is the best choice you ever made.
"When you walk into the Theatre of Dreams. When you can feel the ghosts of the legends that have been here before.
"When you score that first goal right in front of Stretford End. When you hear the crowd chanting your name.
"When your heart beats so strong that it bursts out of your chest. When you feel that you will love them as much as they will love you.
"You will know, my friend, that you finally made it home
"Just one last thing, there can only be one King in Manchester. You can be the Prince if you want to. And the number 7 is yours if you are interested. That is my welcome gift to you…The King is gone! Long live the Prince!"