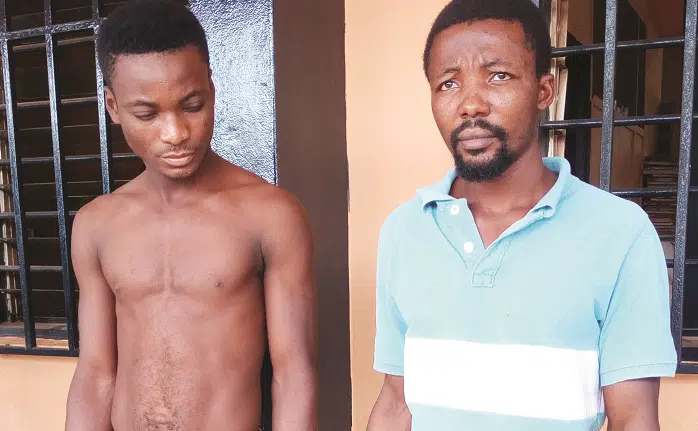 Two masons are in the grip of the Madina Divisional Police Command for allegedly breaking into the house of a reverend minister and stealing various items valued at thousands of Ghana cedis.
The two suspects, identified as Kwesi Annor, 25, and Godwin Achor, 27, are alleged to be behind a number of burglaries in Madina and its environs.

They are said to survey the homes of people who hire their services for masonry work and later break into those homes, either in the night or in the afternoon, to loot.

They stole cash and items such as electronic gadgets and mobile phones.

Arrest

Briefing the Daily Graphic, the Madina Divisional Police Commander, Chief Superintendent of Police Mr Natogmah Aggrey Yakubu, said the two were arrested following a report by the reverend minister (name withheld) that some persons had broken into his house and made away with some items.

He said the victim, who lived at Redco Flats at Madina, hired Achor's services in his house on June 18, 2016 and paid him his full wage as agreed at the end of the day.

However, Mr Yakubu said, police investigations established that Achor and Annor went to the reverend minister's house later in the evening while he was away.

The police found that they used a screw driver to open the sliding window leading to the victim's room and made away with some valuables.

Items stolen 

The suspects made away with a laptop, an Ipad, mobile phones, an MP3 and GH¢6,000.

Upon their arrest, the laptop, mobile phones and the Ipad were retrieved.

Later, the suspects, who had claimed they had shared the money, gave the police GH¢1,000 and claimed that was what was left.

During investigations, it was found that Achor, who was the mastermind of the crime, had been involved in other break-ins in the Madina area.