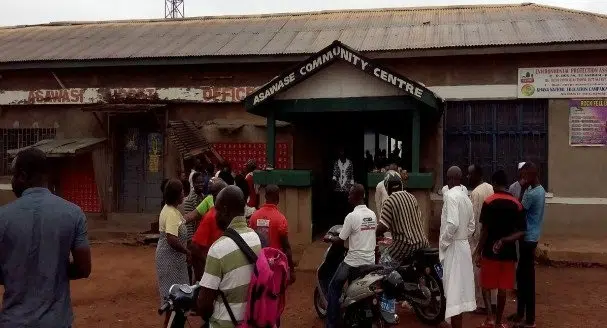 Nine people have been confirmed dead following a stampede that occurred at Asawasi Community Centre after a Sallah musical concert.
The stampede was as a result of power outage forcing the patrons to rush out of the venue.

As a result, there was congestion at the exit of the centre with everyone trying to push his or her way through.

In the melee, some people got suffocated while others were stumped on.

The dead are made up of six females and three males.