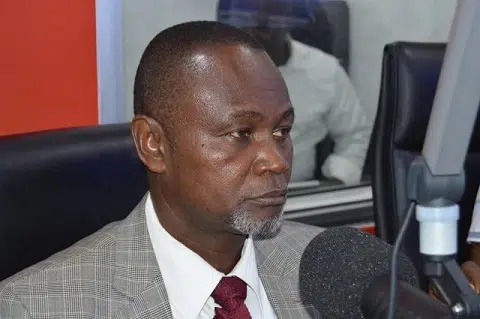 A former  National Democratic Congress (NDC) Member of Parliament for La Dade Kotopon, Nii Anaaa Namoale says the spirit of "one-man-cracy" that has reared its ugly head in the party is fast dividing the NDC as a party.
According to Namoale on the 'Epa Hoa Daben' show hosted by Kwame Afrifa-Mensah said when he joined the NDC party around on September 15. 1992 at Boligatanga was intact and people were allowed to their views.
He says for the party to be united and be at peace leaders must at least  work at building the party and make it great again.
He went on to say  that is not what we have now in the current NDC party and the party should be unified and stop the 'one-man-cracy so the NDC party can be strong again.
Some group of people have taken over the party and anytime, you talk about they unleash the attack dogs on you.
This what the NDC stood for but some people want to make the party one man party going forward.
By: Oparebea Sugar