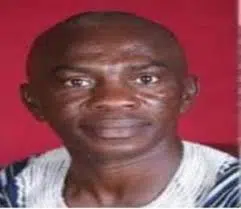 The former Member of Parliament for Ahafo -Ano South in the Ashanti Region Stephen Balado Manu says the President appointed the ministers and is the only person who has the power to assess them based on his vision.
According to Balado-Manu on the  Kwame Afrifa -Mensah's show 'Epa  Hoa Daben'  on Accra-Happy FM that he did not appoint the ministers, the president is the one who appointed them to help him achieve his goals can assess them.
So the President before being elected as the President of the Republic of Ghana already knew what he wanted because of the vision he and his government had for shaping Ghana into a better place for all of all that's why he appointed the various ministers.
He further said he personally cannot assess the ministers because he doesn't know of the vision of the President and how he wants to execute it.
'Therefore i do not know the criteria the president may use in assess the ministers only the President can because he can tell if things are being done according to his plans for Ghana or not.
This will make the ministers sit up and to realize that the President has eyes on them and their works assigned to them." Balado-Manu stated.
By: Oparebea Sugar