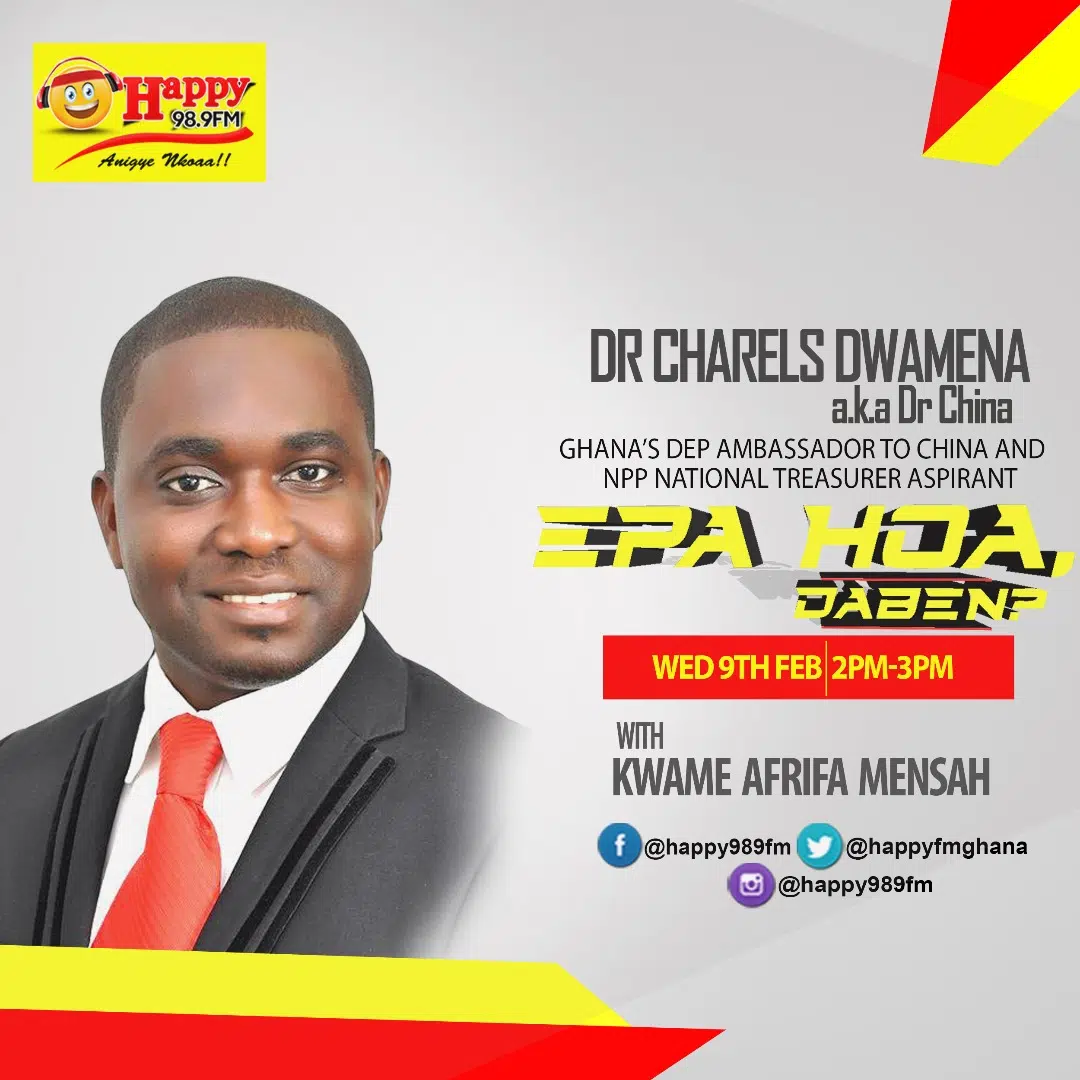 The Deputy Ghana's Ambassador to China Dr. Charles Dwamena, has revealed that Ghana-China relations under the immediate past President John Dramani Mahama was frosty because of mistrust among the two countries.
The Deputy Ambassador made this revelation on the 'Epa Hoa Daben' show hosted by Kwame Afrifa-Mensah on Accra-based Happy FM.
He explained that under the ex-president and his National Democratic Congress (NDC) administration, there was lack of communications and mistrust between the two countries leading to the breakdown of the relationship.
He said since the president Nana Addo Dankwa Addo-Akufo's visit to China this has scaled up the relationship between the two countries.
And the Chinese are now willing to assist Ghana come out of the technology gap he stressed.
The president's visit has rekindled the trust and the Chinese are willing to partner with the country to develop he added.
The visit of the president to China has spell a  good omen for the country to tap the expertise of China to develop.
Among other things the First Lady and Vice president's visits to China have further built the trust for the Chinese to do a win-win business with the country he added
The Deputy Ambassador  who is vying for the position of National Treasurer of the party said through the president's visit to China, Ghana has been able to sourced funding for the One-District –one-Factory flagship programme he noted.
He argued that this will help Ghana add some values to its raw materials and seek technology transfer.
He maintains that China produces in stages and this can be adopted to boost production and create jobs for the teeming unemployed youth in the country.
He reiterated that the president intends to bridge the trade in balance between the two countries by importing finish products instead of raw materials .
Source:Happyghana.com