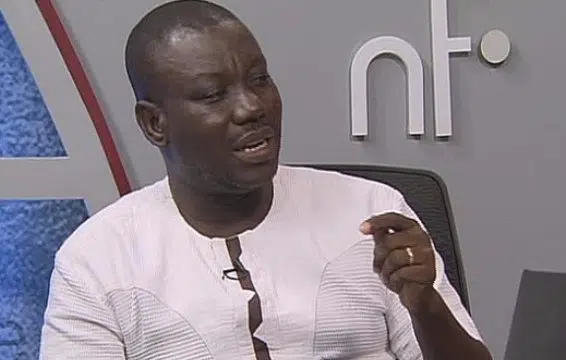 The National Democratic Congress Member of Parliament for Bolegatanga Central in the Upper East region has said the president came to deliver rhetoric to Parliament instead of the State of the Nation Address (SoNA).
He said the president failed to tell the nation how he has balloon the national debt stock.
Isaac Adongo said the president has added additional fifteen billion to the national debt stock of the country when in 2017, the NPP failed to do a single infrastructure.
He noted that the president has intentional taken out the debt he has accumulated in one year and giving Ghanaians the 2016 debt stock figures left by ex-president John Dramani Mahama.
According to him, the debt ex-president John Dramani Mahama left behind were the results of the rehabilitation of the Kumasi Airport, Tamale Airport and the construction of the Ho Airport among other infrastructure in the country.
But what infrastructure has the president Nana Addo Dankwa Akufo-Addo done in one year to warrant the ballooning of the national debt stock he quizzes.
Mr. Adongo made this comment in reaction to the president's just ended SoNA in an interview with Kwame Afrifa-Mensah on the 'Epa Hoa Daben' show on Accra-based Happy FM.
He minces words to say the president failed in telling the true state of the nation by brandishing September debt stock figures.
He noted that the president has come to the realization that his one hundred ten ministers have failed to do anything over the past one year.
Source:Happyghana.com