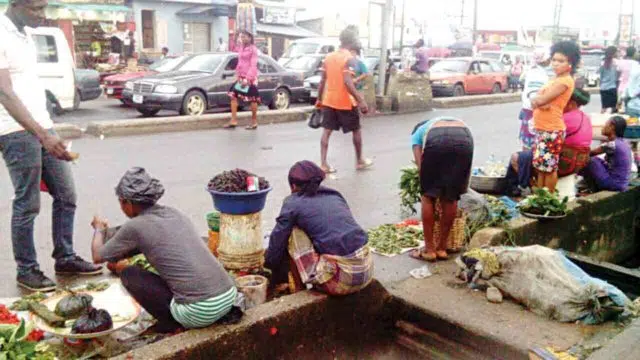 The Member of Parliament (MP) for Trobu in the Greater Accra Region has revealed that the hawkers around the Mile 7 area of Accra will soon be moved into a newly refurbished market in the Constituency.
According to Moses Anim, the MP and Majority Chip Whip in Parliament plans are far ahead to relocate the traders on the shoulders of the main Accra-Amasssan road in the metrolis.
The MP for the area announced the plans to have the hawkers along the street which has become a major hurdle to the management of pedestrian activities in the area on the 'Epa Hoa Daben' show hosted by Kwame Afrifa-Mensah on Accra-based Happy FM.
He said the Assembly has identified some markets and refurbished and has refurbished it for the alarming numbers of hawkers selling under the overhead bridge of Mile 7 to be relocated for sanity to prevail in the area.
He said his office in collaboration with the Assembly has identified some markets in the Constituency for the hawkers to be moved.
He claimed that very soon the hawkers will be moved for sanity to prevail on that stretch of road.
He gave the assurance that the activities of the hawkers in recent times has been a major hurdle to the management of pedestrians activities in the area.