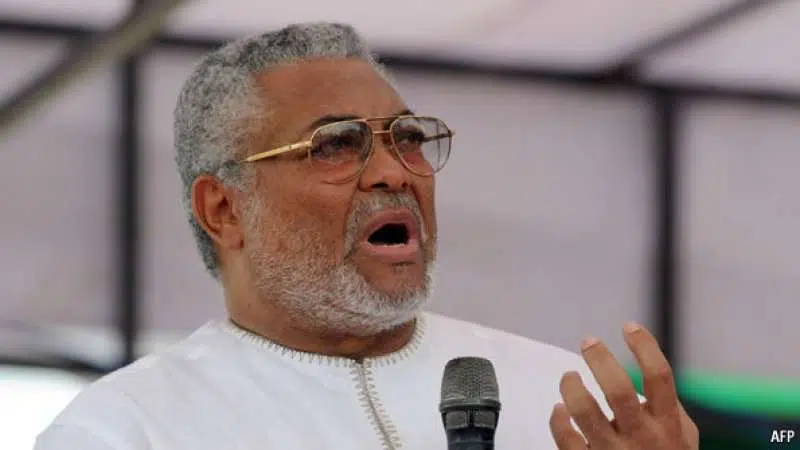 The former Special Aide to the former president Jerry John Rawlings has described his former boss as the senior whistle blower in the party and in the country.
According to Kofi Adams, the founder of the National Democratic Congress (NDC) has a penchant for blowing the whistle on corrupts practices in the country.
It is however, not clear whether the NDC organizer wants to equate the accolade 'citizen vigilante' showered on the nominee for Special Prosecutor position, Martin Amidu.
The gentleman who is also the National Organizer of the NDC revealed the former president detests corruption hence his passion for talking about corruption in the country.
He claimed the former president dislike for corrupt practice has led his zeal to openly speak about corrupt personalities in the country.
He was of the view that, sometimes the ex-president may get it wrong but is up the investigative bodies to take it up from there.
The ex-president does not control the Criminal Investigations Department (CID) of the Ghana Police Service, the Economic and Organize Crime Office (EOCO) nor the Bureau of National Investigations (BNI) among others in the country.
So if he raises these allegations about corruption these institutions should take it up to either exonerate him or shame him he argued.
He insisted that sometimes people come to him( Rawlings) and raise all manner of allegations which turn out to be fallacy among other things.
According to him, these things happen in all human endeavours. He told Kwame Afrifa-Mensah on the 'Epa Hoa Daben' show on Accra-based Happy FM.
The ex-president is not an investigator to go round investigating the issues of corruption when it come up to him, it is for the organs mandated to do so.
Source:Happyghana.com