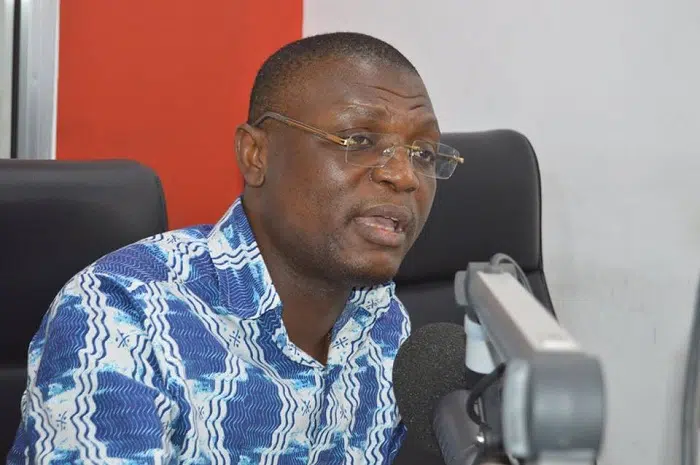 The president Nana Addo Dakwa Akufo-Addo has no powers to suspend and further reinstate a minister under the 1992 Constitution Kofi Adams has reminded Ghanaians.
The National Organizer of the main opposition National Democratic Congress (NDC) claims the president's decision to suspend the Upper West Regional minister Rockson Bukari has no basis in law in spite of the fact that the president is touted as astute lawyer.
The president by suspending the regional minister is only behaving like a colonial village headmaster who thinks suspension is full -fledged punishment he explained.
He said the president has only powers to appoint and disappoint but has no powers to suspend.
There is nothing like suspension in the lexicon of Ghana's Constitution he stressed
Kofi Adams gave this education on the president's powers in the Constitution on the 'Epa Hoa Daben' show hosted by Kwame Afrifa-Mensah on Happy FM in Accra.
He said does the president think he is some village headmaster who can suspend his subordinates when they are found culpable in a crime?
'Now that the president has suspended the regional minister and made his deputy to act, in what capacity is he going to reinstate the suspended the minister he added.
Has Nana forgotten about the Constitutional provisions that inhibit deputy ministers to act except a colleague minister at the same levels?
Or has so soon forgotten about what transpired in Parliament in the early of the NDC's administration and the Supreme Court's verdict on deputy ministers .
Source: Happyghana.com