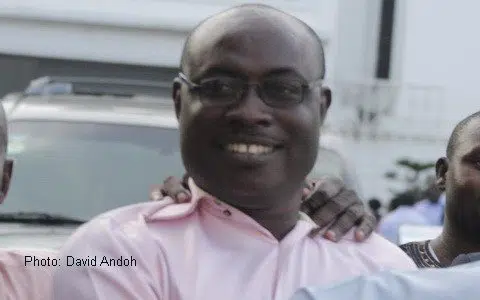 A deputy Director of Communications of the main opposition National Democratic Congress (NDC) has argued that if Ghana were be Zimbabwe, the military would have taken over the reigns of government stemming from the naked corruption of the president and his brother the Finance Minister, Ken Ofori-Atta.
He quickly added that Ghanaians are peaceful and will gradually wait for Nana Addo's tenure to end for the NDC to take over in 2020.
Kwaku Boahen made this comment on the 'Epa Hoa Daben' show hosted Kwame Afrifa-Mensah on Accra-based Happy FM.
According to him, the naked thievery and corruption prevailing under the watchful eyes of the president Nana Addo Dankwa Akufo-Addo is nauseating else where some feathers would have been ruffled.
He said Franklin Templeton purchased the 2. 25 million Dollars bond issued by the finance minister in Ghana Cedis but the New Patriotic Party(NPP) and the Finance minister presented the transaction and quote it as if it was purchased in Dollars.
He claimed that in the next fifteen years to come the nation will be paying an interest of one hundred billion Dollars which is way off head.
If the president loves Ghana would he have taken Ghanaians through this transaction?he questioned.
He said had the money been quoted in Ghana Cedi's by the finance minister, the interest would have been one hundred million Ghana Cedi's which will be easier for the country to pay after fifteen years.
He contended the finance is corrupt and must be made to resign or be sacked or he will sell Ghana hence the minority pushing for removal from government.
Source:Happyghana.com