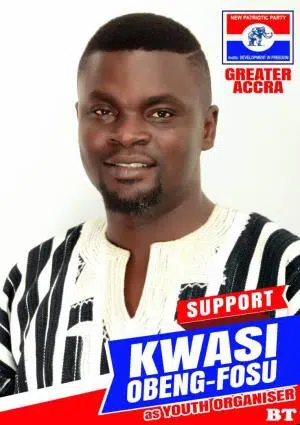 A member of the communications team of the governing New Patriotic Party (NPP) has called on Ghanaians to lay the blame on the influx of Chinese nationals in 'Galamsey' activities which has led to the massive destruction of water bodies in the country to the door steps of the opposition National Democratic Congress (NDC).
According to Baba Taufic, the failed three billion Chinese loans the NDC failed to secure from the Chinese government bolstered their coming into the country.
Because of the NDC wanted to use the loan  for their propaganda purposes  they admitted a large number of Chinese nationals into the country.
He maintained that when they came into the country they found solace in marrying Ghanaian women and 'Galamsey 'leading to the destruction of the water bodies in the country.
He said because of the NDC's lack of foresight now Ghana Water and Sewage Company had to ration the supply of water to households in the country.
Baba Taufic made this revelation on the 'Epa Hoa Daben' show hosted by Kwame Afrifa –Mensah on Accra-based Happy FM.
The gentleman aspiring for the position of Greater Accra Regional Youth Organizer of the party said it in view of this that Nana Akufo-Addo's government has pledged to deal with the situation by setting up the operation VANGUARD.
He admitted that now people are seeing the benefits of operation VANGUARD across the regions as there are seeing colourless river water.
Source:Happyghana.com