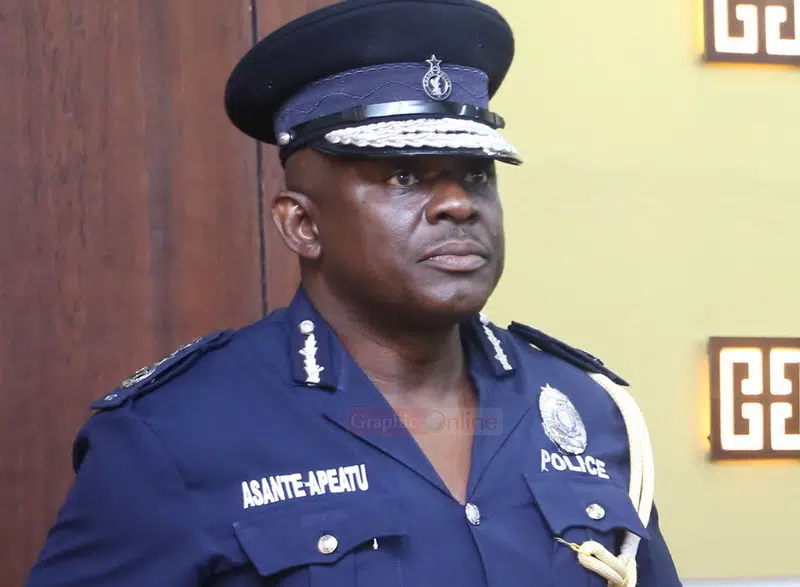 The New Patriotic Party (NPP) former Member of parliament (MP) for Ablekuma North in the Greater Accra Region, Joe Appiah  on the 'Epa Hoa Daben'  on Accra-based Happy FM show hosted by Kwame Afrifa-Mensah has descended on the Inspector -General of Police claiming; if he cannot live to expectations, he should step down.
'I just can't understand the sudden rise of insecurity situation in the country under the administration David Asante Apeatu'.
He also said some actions performed by the police are sometimes unreasonable; how can u keep  seven armed robbers in one cell with just one police man on guard.
'It's like there's no discipline in our security services' he claimed.
One can enter a police station and would find well trained police men asleep on duty especially at night.
How can you leave the country's security in the hands of these trained men to protect us.. come on!!!.
However, I wouldn't blame them that much, if the Inspector General of Police can't work then he should step down but if he won't then he should do something quickly and stop acting only when matters get out of hand.
" We are all at at risk, how can there be police men with no bullet proofs, guns, cars etc.
And  Ghanaians expect them to  do their duties of ensure security" he stated.
Furthermore, Ghanaians shouldn't involve politics in this situation at all because if confidence is lost in the police then am afraid of what's going to happen next.
" The king will dance naked  if the necessary measures are not taken right away or else the NPP's government will be disgraced due to the insecurity situation.
It's very unfortunate that this is happening during the NPP's term in office so let's all rise with unity in strength to make the nation secure once again than just comparing governments upon governments.
With good planning and proper logistics, I believe the IGP and the entire security service can curb this issue once and for all.
He added that the bottom line is the police service needs to be equipped.
By: Oparebea Sugars