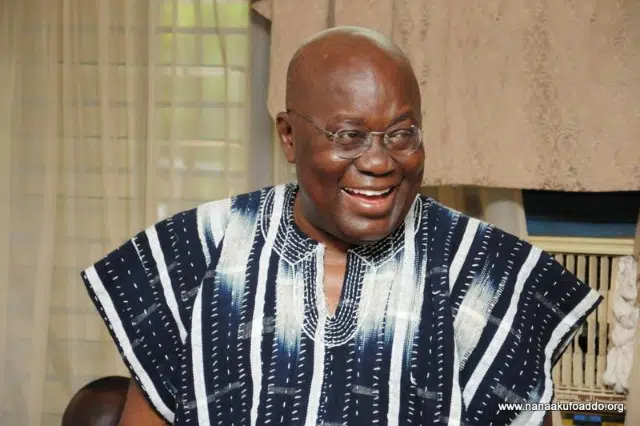 A political Scientist lecture at the University of Ghana in the Greater Accra Region has maintained that he does not see the president Nana Addo Dankwa Akufo-Addo doing any changes to the number of his appointees after a year.
According to Isaac Owusu Mensah, the president can reshuffle his ministers in government  if only his core vision for the nation has changed.
He noted that apart from that he does not expect the president to make some changes to the portfolio of his ministers in the country.
Dr. Owusu Mensah made this comment on the 'Epa Hoa Daben' show hosted Kwame Afrifa-Mensah on Accra –based Happy FM.
He was of the view that he  dose not expects the president to make nay key changes to his government going into the 2020 elections.
I don't envisage any changes in the numbers of ministers appointed by the president in spite of the fact the president through the Chief of Staff has summon all his appointees to a meeting at the Flag Staff House he explained.
I can only admit reshuffle for now if the president's core vision for the nation has changed after a year he noted.
If I were the president I will appoint more ministers to enable me deliver on my promises to Ghanaians.
It is in view of this; he added that it will be wrong on the part of Parliament to cap the number of minsters to be appointed by a president.
He argued that presidents should be given the free hand to make more appointments depending on his vision for the country.
If I were the president I will appoint a minister for the One –District –One factory concept to solely monitor the progress of the agenda to create jobs.
According to him, such programmes are crucial to the creation of jobs for the teeming unemployed youth of the country.
Source:Happyghana.com