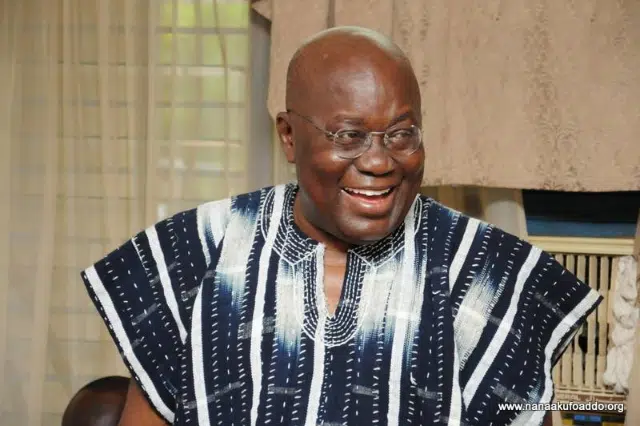 A member of the communication team of the ruling New Patiotic Party (NPP ) Mohammed Awal says he's not surprise that the President Nana Akufo Addo and his government are moving Ghana's economy on a "supersonic speed" which is very impressive because he's a man of his words.
He said the president is committed to  making Ghana better again.
He explained that the past governments, there was  no president who has achieved a lot 
within one year
 in office in history but President Nana Akufo Addo has done so.
He made this comment on the Epa Hoa daben show hosted Kwame Afrifa-Mensah on Accra-based Happy FM.
He went on to say that the President has dealt with almost half of what he promised to do and has even tackled some sub-rising issues that could have been an obstacle in his way of delivering.
According to Mohammed, the President encounter with the media was to let Ghanaians know of what he has done within his one year in office and to also let them know of other issues they might not be aware of.
Mr. Richard Nii Armah who is a secretary of the Progressive People Party (PPP) said it's good that the President held the press conference and this "I think it should be done in every  six months but would have been better if the President can make it every  one month so that every journalist gets the opportunity to a question to improve upon our democracy'.
He said the President was brief about the issue on board even though he didn't tackle much to his point of view.
Every President that comes in power says they will pass  the  bill on  the right to information, for the past twenty years now and this crucial bill has not been attempted to talk of passing it.
The President and his government are doing well but sanitation in Ghana remain a challenge and there was no concrete question on how the government was going to solve it .
Source: Oparebea Sugar