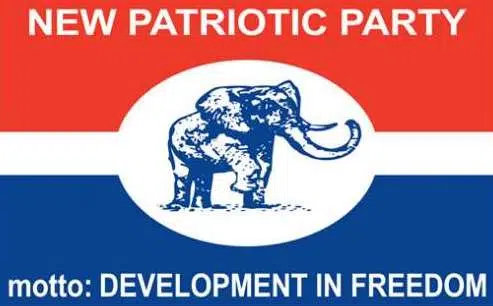 Mr. Justice Yeboah a member of the National Democratic Congress ( NDC) communication team says Ghanaians didn't vote for President Nana Akufo Addo to come and do concert but rather protect and improve Ghana as he claims because " Ghana is not a banana republic".
According to Mr. Justice Yeboah in an interview on Happy Fm's political show hosted by Kwame Afrifa president Akufo Addo's government is better than Mahama's government as the members of the ruling NPP claims.
I wouldn't say much because it's a shame that upon facing reality of poor governance from the President they still come out to talk and worsen what's already been messed up by their leader.
Now talking of the reduction of electricity tariff by the President, he said it's starting from January, he's forgotten he had the speech in January and we are in January. Wooow!!!
" Let me ask do we have a special metre for only hairdressers and barbers in this country of ours? What of the industrial works or even Ghana as a whole? It's a shame that a whole President is lost in his tracks all because he is talking  too much than the performance."
Furthermore, Mr. Yeboah said Eugene Ahin claims over 300 plus of cars are stolen from the Flagstaff House, meanwhile he has done nothing to retrieve these cars he claim to be missing now.
I believe the cars claimed to be missing have been distributed to the invisible force; the V8 etc.
Now he's coming out to say it's not stolen but missing. Moreover " an apple doesn't fall far from it's tree" so I wouldn't be surprised if all Ghanaians get confused and lost because the country is being ruled by a confused President and government.
Now Ghanaians are fed up and provoked by the lies of President Akufo Addo and his government.
I Yeboah will urge the  NPP to continue with it's style of communications adopted and I bet that 2020 it will surprise them that NDC will come to power again.
Nana Asafo- Adjei who is a member of the New Patriotic Party ( NPP) communication team said " lack of knowledge my people perish" so i wouldn't blame Mr. Yeboah and the NDC too much because as we speak now Ghana is now part of the fastest growing economy within this few period of President Nana Akufo Addo coming into power.
Within his one year he's been able to move Ghana' s economy from 3.7%- 9.3% with everything being in order and is almost through with the payment of the debts NDC left behind.
So far so good Ghanaians can testify that he's been able to fulfill some of his promises made.
Mahama and his government left the agriculture sector with 0.00% but during the NPP's time it's now 17.% plus and the NDC dare to say we are confused and lost in our own very tracks?.
Source: Oparebea Sugar