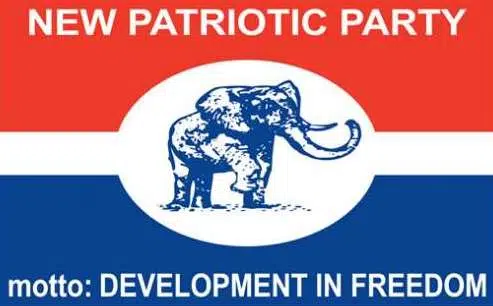 Awal Mohammed an active member of the communications team of the governing New Patriotic Party has revealed that the party has a lot of hidden facts that can expose the opposition National Democratic Congress (NDC's) government especially on corruption.
Awal Mohammed said the NDC doesn't know that their  talking is doing " them much harm than good" because anytime they come out to speak on corruption issues, they end up giving more loop holes for President Nana Akufo Addo and his government to dig further into the matter.
In a discussion on Happy FM's political Show, Awal said President Akufo Addo during his campaign said a lot about corruption due to his status in law.
Mahdi Jibril, Deputy National Organizer of the National Democratic Congress, ( NDC) disagrees with Awal Mohammed on everything he has said and adding that it's one of the lies NPP is   feeding the people of Ghana with because if the President and his government are claiming to have facts which  strongly point that the NDC is corrupt they( NPP) should be bold and bring it forth than just saying they have this person's name, amount missing and so on.
We in the NDC are not shaken by their act at all but rather will advise President Akufo Addo to thorough investigate his corrupt officials before reaching out to the NDC.
Furthermore, he said the NDC is patiently waiting for Nana Addo and his government but for now they are more concern about their registration and branch organization so they can rescue Ghana from President Akufo Addo and his bad government.
Alhaji Jibril said 'Nana  built castles in the air" that's why he hasn't been able to fulfill any of his promises made to Ghanaians; for instance, when the NPP government came into power just pay attention to what's happening nowadays like the increasing rate of inflation, Dollar is now very high and what have you.
Alhaji Awal however, stressed although Jibril together with the NDC party are refusing to see the reality, listen " we are investigating each one of them." A typical example is Eugene Baffoe Bonnie, the Former Board Chairman of National Communications Authority (NCA)  who paid $40 million out of $200 million to himself will Jibril deny this too…if Mr. Baffoe Bonnie claims he's innocent why then did he pay?.
Just recently when Mahama  said " if the NDC members are arrested the party should support and defend them.
Now tell me if he doesn't think his government or party was corrupt why will he say that. Corruption tag of government was on Mahama and President Akufo Addo is delving into the issue.
Ghanaians should be patient because the day the " trumpet sounds" there wouldn't be anyone in NDC left unexposed so just keep calm Nana will fulfill what he has promised.
Source:Oparebea Sugar