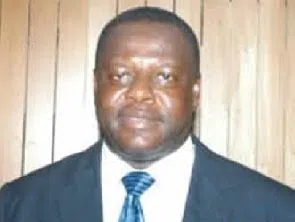 A former Central regional minister under the ex-president J.A Kufuor administration, Isaac Edumadze has passed on at the Cape Coast Teaching Hospital.
Mr. until his death he was popularly known as Hercules in the media circles after he personally over turned a rickety taxi that crossed him when was the regional minister in the early days of the Kufour's administration.
Mr. Edumadze died today, Thursday, January 11, 2018 at the hospital after a short illness.
Mr. Edumadze has been ill for some time now and was rushed to the hospital last Friday only to pass on a few minutes after 12pm today.
Kufuor appointed Isaac Edumadze the Central Regional Minister in February 2001