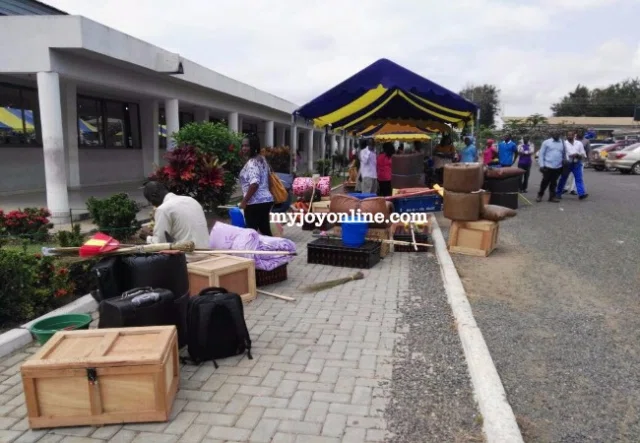 The Deputy Director of Communications of the opposition National Democratic Congress (NDC); Kwaku Boahen has mince no words to say as the secondary schools are going on vacation, instead of parents who are beneficiaries of the flagship Free Secondary School policy by the governing New Patriotic Party (NPP) picking their wards, they are rather picking dead bodies.
He said anytime parents visit the various schools their wards were admitted to they are welcomed with the news of the death of their wards.
He explained that as it is getting to holiday season instead of parents picking their wards from the schools for vacation they are picking dead bodies.
Kweku Boahen made this allusion on the 'Epa Hoa Daben' show hosted by Kwame Afrifa-Mensah on Accra-based Happy FM.
He claimed that everyday a student die from the Free Senior Secondary School policy being rolled out by the NPP.
The policy is fast killing the beneficiaries instead of molding them into future elites.
He said the children are packed  in the dormitories like sardines at the various secondary schools because of the lack of accompanying infrastructure in the country.
'We told the NPP so, that they should not hasten with the introduction of the policy,' now what are we seeing is the periodic deaths'.
Everyday a student dies in the secondary out of the overcrowding in the schools he said.
He challenged the pastors' particularly Rev. Isaac Owusu Bempah to tell Ghanaians the kind of the evil spirit that has been killing the students since the introduction of the policy.
According to him, the NPP has a tendency of people dying anytime they win an election in the country.