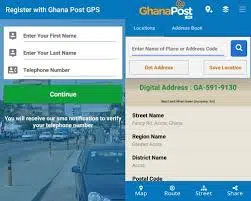 Elements in the opposition National Democratic Congress (NDC) are questioning why the Deputy Minister for Communications; Geaorge Andah, is the only one doing all the face saving approaches for the company that took away the 2.5 million Dollars for the already existing 'Asase GPS' software as part of the digital property address system in the country.
Bernard Anim-Piesie, a member of the communications team of the NDC says it beats his imagination why the Deputy Minister as well as the sitting Vice President should be the ones  talking for the operators of the '419 scam' property address system.
According to him, what the New Patriotic Party (NPP) under the leadership of Nana Akufo-Addo claims it paid 2.5 million Dollars for was 'painti ma meto' to wit an item painted new and not worth it because the application has been existence for all these while and is nothing new.
He questioned why the process for bidding for the 2.5 million Dollars contract did not go through competitive tendering when there is a Tender, Procurement Evaluation Minister; in the person of Adwoa Sarfo lazing about?
''For the best of my knowledge the contract with Vokacom Ghana limited is' 419' scam as described by the ex-president John Dramani Mahama during the Central Regional peace and unity walk of the party he stressed.
If not so, why should the whole Deputy Minister be the one doing the talking for the project managers when they are the best persons to explain the matter he said.