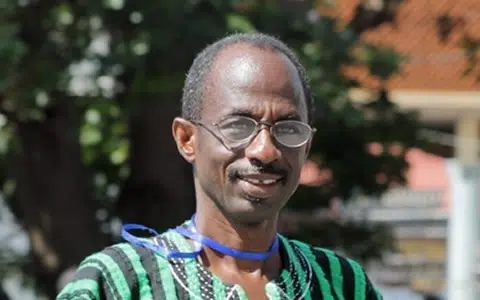 The General Secretary of the main opposition National Democratic Congress (NDC) has called on Ghanaians not to be deceived by the paltry court fines slapped on the members of the dreaded Delta Force, a vigilante wing of the governing New Patriotic Party (NPP).
Johnson Asiedu -Nketia asked Ghanaians not to be deceived the antics of the NPP to make them believe that a court of competent jurisdiction has dealt with the issues of vigilantism that reared its ugly across the country when the NPP assumed power.
He said before the members of the dreaded vigilante group were sent to the Kumasi court in the Ashanti Region they were in the know of the fines that were going to be slapped on them for that unlawful act.
Mr. Asiedu-Nketia, popularly known as 'General Mosquito' made this revelation on the 'Epa Hoa Daben' show hosted by Kwame Afrifa Mensah on Accra-based Happy FM.
The leadership of the NPP had earlier briefed the members of the group  about what was going to happen in terms of the paltry fines handed to them by the court.
So, members of the group carried to the court the same amount of one thousand and eight Ghana Cedis to  pay for the fines he said.
According to him, it is even believed that the party leadership shared the moneys among the leadership of the group before leaving for the Cicuit court.
The NDC kingpin said his alibi is the interview Kojo Bamba, the leader of the group granted to the section of the media when his colleagues were released by the court.
He said these actions are derailing the confidence ,Ghanaians have in these institutions of state leading the mob attacks that are ongoing across the country.
People don't seem to have confidence in the police administration adding that leadership of the country under Nana Addo Dankwa Akufo-Addo has thrown away the wise counsel of the former president of the United States of America when he visited the country.
Barack Obama asked African leaders to build strong institutions and not strong individuals he said.
Ghana under Nana Addo  and NPP seems to be building strong individuals with the Delta Force'
Source:Cecil MENSAH