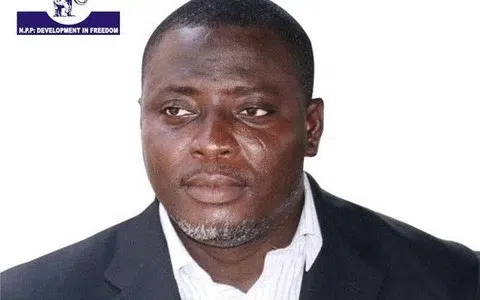 A member of the governing New Patriotic Party (NPP), Omari Wadie has called for a thorough investigation into the untimely death of the iconic journalist on Accra-based Asempa FM, Kwadwo Asare Baffour Acheampong.
The aspiring National Vice Chairman claimed the issues that are popping up after the death of radio presenter is giving credence something went wrong while he was in the office
According to him, the police should have been in the studios of the Accra –based radio station asking questions by now.
He said the circumstances that led to the death of the presenter are not adding up at all; how can the gentleman walk to work and leave the office premise with a stomach upset?
Is it a case of somebody poisoning his food or water when he was about leaving for the studios for his show he further questioned?
'If this country were serious nation the homicide department of the police will have descended on that organization asking questions here and there'
Mr. Omari Wadie stated that the reason some of colleague staff at the station are assigning for the death of the radio presenter does not make sense in the medical terms.
High sugar level does not kill but it a manageable disease so how can they say the young man died of high sugar levels he quizzes.
Mr. Omari Wadie, the NPP aspirant made his suspicion bear when he appeared as a panellist on the 'Epa Hoa Daben' show hosted by Kwame Afrifa Mensah on Accra-based Happy FM.
The sudden deaths in the country are becoming too much in the system and the pastors must rise up and pray for the nation.
These innocent people dying before their time must not continue in the country he maintained.
Source:Cecil MENSAH