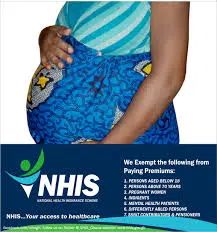 Mr. Asamoah Gyemfi, a member of the communications team of the governing New Patriotic Party(NPP) has revealed that the government has found a new use for the moneys it has borrowed so far.
According to him, the government is using the moneys borrowed to clear the huge National Health Insurance Scheme debt left behind by the National Democratic Congress (NDC) led by ex-president John Dramani Mahama.
He said so far the government has been able to pay nine hundred million Ghana Cedis of the debt lingering left behind by the NDC.
This is how the government is using the revenues and loans taken from the development partners across the world he said.
In view of this people are now enjoying the services of the NHIS across the country even though its operations were left on it kneels by the NDC administration.
Now the NHIS is working to the surprise of the doomsayers in the opposition NDC
We have managed to pay the debts and new measures will soon be rolled out by the government