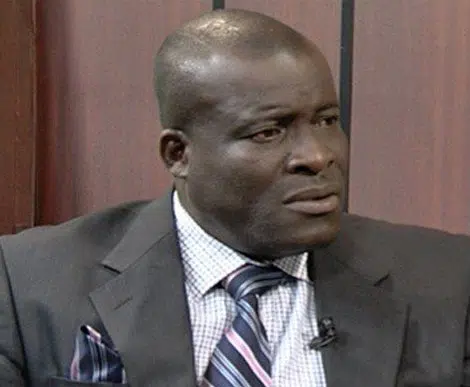 The Deputy Minister for Transport Daniel Titus –Glover has called on Ghanaians to disregard the tantrums of the Deputy General Secretary of the main opposition National Democratic Congress in relation to issues of the governance of the country.
According to him, the Deputy General Secretary of the NDC is a frustrated young man who has nothing to offer the country.
He said Koku Anydoho is dazed by the defeat the party suffered in the 2026 polls.
The Deputy Minister and Member of Parliament (MP) for Tema East in the Greater Accra region made this comment on the 'Epa Hoa Daben'  show hosted by Kwame Afrifa Mensah on Accra-based Happy FM.
He the party General Secretary of the party is so frustrated that he does not even speak with the ex-president John Dramani Mahama over the party's defeat in the last elections.
He said Koku made this allusion that he does not speak with John Dramani Mahama on the Nana Ama Anamoah's show on Accra-based GHone TV.
The man is frustrated man who must be taken seriously in the body politics of the country he said.
When he was reminded that Koku Anyidoho was listening and will equally react to his tantrums, he replied saying he (Titus) does not have time for the likes of Koku.
'I am telling you that boy is a frustrated and dazed by the defeat his party suffered in the last elections' he maintained.