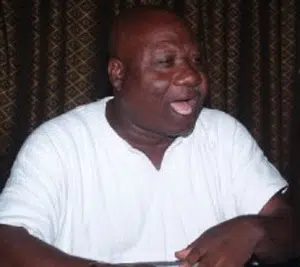 The Central Regional Chairman of the main opposition National Democratic Congress (NDC) has hinted that the governing New Patriotic Party(NPP) is working secretly with the International Monetary Fund(IMF) to scrap the much accepted Single Spine Salary Structure(SSS) rolled out by the late president John Evans Atta-Mills' administration.
According Allotey Jacobs, he is reliably informed the NPP wants to scrap the salary structure to meet some of the demands of the IMF.
He said it is in view of this, the Economic Management Team headed by the Vice president Alhaji Mahamadu Bawumia has set a committee to investigate the wage bill situation in the country.
He warned that any attempt by the NPP to scrap the salary structure that brought some sought of reprieves to the Ghanaian workers will be fiercely resisted in the country.
Mr. Allotey Jacobs made this comment on the 'Epa Hoa Daben' soci-political show hosted by Kwame Afrifa Mensah on Happy FM in Accra.
He said the budget statement to be delivered by the Finance Minister in Parliament will announce the decision to Ghanaians.
He cautioned the government to be wary of the repercussions of the decision in having the  salary structure reviewed.
Any attempt to have the salary structure scrap will spell doom for the NPP and the NDC is carefully waiting for it to be announced he said .