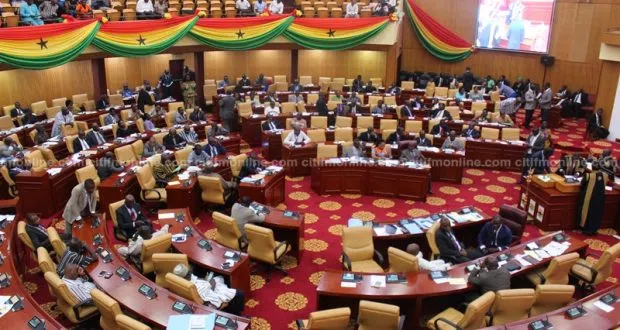 Parliament has passed the Zongo Development Fund Bill in fulfilment of President Nana Addo Dankwa Akufo-Addo' s promise during the campaign to establish the fund as a way of uplifting the condition of the Zongo communities across the country.
The Zongo Development Fund Bill seeks to establish a Fund to speed up the development of Zongo communities into centres of opportunity.
The Government has explained that Zongo communities in the country have over the years been bedevilled with infrastructure deficits, lack of social services and poor sanitation.
In line with the Government's efforts to ensure the welfare of every citizen; the Bill was introduced as part of efforts to improve the lives of residents in these communities.
The Government promised to provide 50 million dollars in the Fund when established
Under the current budget, a seed amount of GH¢219.5 million has been budgeted for it.
The Minister for Inner City and Zongo Development, Mr Boniface Abu-bakar Saddique, has said the Fund would be deployed in five main areas, namely infrastructure and sanitation, economic empowerment, social development, cultural promotion and security and crime control.
Mr Saddique has explained that roads, drains, clinics, water, electricity and street lighting would be provided in relevant communities under infrastructure and sanitation; while women and the youth would be trained in entrepreneurship and employment skills for economic empowerment.
The beneficiaries, he said, would also be assisted to draw business plans and be supported to access credit from financial institutions.