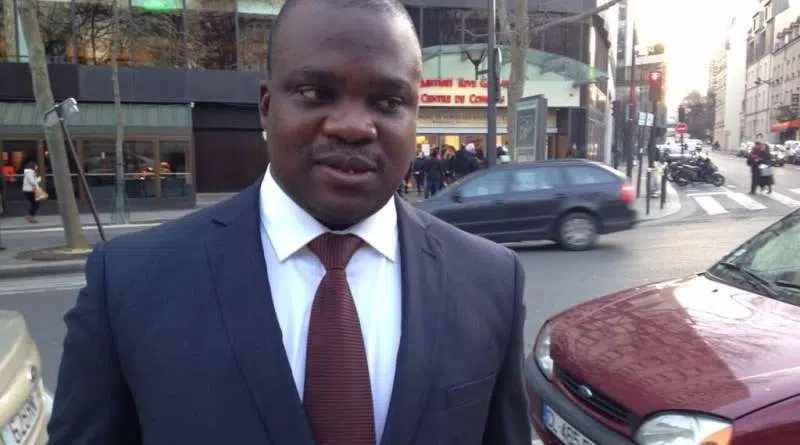 The former District Chief Executive (DCE) of Agona East District Assembly in the Central Region; Martin Luther-Obeng  has prevailed on the National Chairman of the party, Kofi Portuphy to sanction the ten regional chairmen who throng the residence of the ex-president 's residence to declared their support for his candidature for the 2020 election.
According to the former DCE, this is clear lawlessness on the part of the ten regional chairmen led by Joseph Ade Coker, the Greater Accra Regional chairman.
Do know what would have happen in the party, if you wake up tomorrow and all regional secretaries have also declared their support for the candidature of the Second Deputy Speaker of Parliament ,Alban Bagbin? he quizzes.
Mr Obeng's call for the regional chairmen to be sanctioned came on the 'Epa Hoa Daben' show hosted by Kwame Afrifa Mensah on Accra-based Happy FM. 
We don't want these high levels of lawlessness in the party any more and the NDC in opposition must be seen as a formidable party not a fragmented one.
Gone are the days when the state security apparatus were used to cow voices of descent in the party, 'now is the time for us to speak our minds about the ills happening in the party to forge ahead'.
According to him, the so-called unity walk is fast turning into a come back walk exercise being organized in the regions .
These must stop because all the aspirants needs the same level playing field in the run-up to the party's presidential primaries.
The leader of the party must stomp his authority before the issues of who want to lead the party gets out of hand with the attitude being put up by the regional chairmen.
It was wrong for the leadership of the party to be seen working for the interest of one particular individual in the race.
What the NDC needs now is to  change the change within before changing the change for 2020 elections'.
It look as if some group of people in the party are afraid of the change within the change and are doing everything possible for Mahama to run for the second time he averred.
When they have not finish dealing with the issues raised in the hidden Kwesi Botchwey's report.
The regional chairman played massive roles in the party losing the last elections.
The like Chairman Allotey Jacobs is nothing to write home about because he introduced the policy of 'Noko Fio into the body politics of the  region as well attending public programmes in the company of his body guards.
His attitude as regional chairman dwindled the fortunes of the party leading to the massive loss of seats in the region he said.
He said even though some of the regional chairman who throng the residence of the ex-president lack credibility their actions must be brought to book.