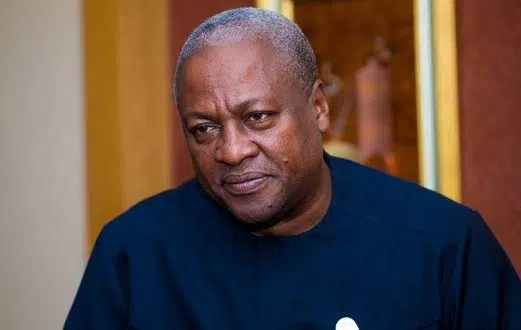 The Deputy Youth Organizer of the governing New Patriotic Party (NPP), Dominic Kweku Eduah has called on Ghanaians to disregard the tantrums of the Minority in Parliament over the non-subscription of the energy bonds.
According to him, it was the bad governance structure of the economy created by the then governing National Democratic Congress led by John Dramani Mahama that led to the non-subscription of the 1.5 billion Dollars energy bonds floated by the Finance Ministry.
It is the bad governance practice of the NDC bequeathed to the NPP that led to the non-subscription of the bonds on the international markets.
Mr. Eduah gave this account for the non-subscription of the energy bonds when he came on the 'Epa Hoa Daben' show  hosted by Kwame Afrifa Mensah on Accra –based Happy FM.
'We insisted that the 19 percent interest rate will not be increased hence the investors decision not to buy the bonds for the onward payment of the Energy Sector Levies Act (ESLA) he stressed.
It is only in the history of Ghana that the NDC put moneys in the hands of these investors for free because they increased the interest rates on bonds to the tune of 21 percent and allowing the investors to take advantage to over subscribe he said
We will not short changed Ghanaians in the management of the economy and shirk our responsibilities  to foreign investors he said.
He claimed that the NDC cannot exonerate itself from the failures of the energy bond because they are the cause of it.
The NDC created the bad economic situation for the non-subscription of the bonds when it was floated  he added.