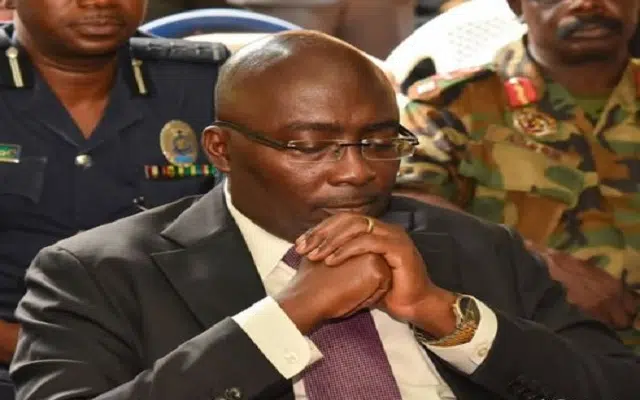 The non-subscription of the much publicized energy bond rolled out by the Ministry of Finance should be blamed on the door steps of the Vice president Dr Mahamadu Bawumia; Kweku Boahen has revealed.
According to the Deputy Director of Communications for the main opposition National Democratic Congress (NDC), Dr Bawumia was the reason that the bond was not subscribed by the investors after several days of showcase.
Mr. Boahen said the behaviour of the vice president on issues of the economy led to the non-subscription of the 1.5 billion Dollars energy bond.
Kweku Boahen made this comment on the 'Epa Hoa Daben' socio-political programme hosted by Kwame Afrifa Mensah on Accra-based Happy FM.
He said the vice president as chairman of the Economic Management Team (EMT) is boring and uninspiring to the investors.
He related that the vice president has lost credibility in the management of the economy leading to the investors shying away from the energy bond floated by the government.
He explained that the vice president must be told in the face that being running mate is different from being Vice president.
He warned that, if the vice president wants to go down into the gutter, they will go down into the gutter in equal measure.
He noted that the vice president is a sub-standard material whose actions have led to investors losing confidence in the Ghanaian economy.
He reminded the vice president that talking is different from engaging in 'practicalism' and it is about time he brings his talking to fruition in the management of the economy.
He noted that the vice president's economic management plans are boring and he must up his game to restore confidence  to the economy.