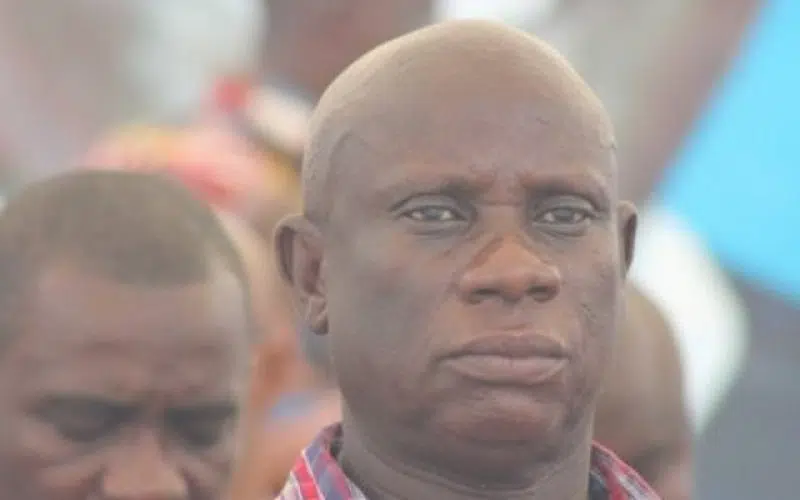 The deputy General Secretary of the governing New Patriotic Party (NPP) Obri Boahen has called on Ghanaians to disregard the tantrums of the ex- president John Dramani Mahama during the party's unity walk in the Central Region last week.
According to the Deputy General Secretary, a president who takes second-hand Ford vehicle as bribe is not a serious minded individual.
Nobody should take a person who takes a cheap second-hand Ford car as bribe  as a serious leader , such people must not be taken serious when it comes to discussing national issues in the country.
He said  the ex-president John Dramani Mahama is a cheap fellow who should not be taken serious on the discussion of national issues.
Mr. Obri Boahen made this claim on the 'Epa Hoa Daben' socio-political show hosted by Kwame Afrifa Mensah this afternoon on the Accra-based Happy FM.
According to him, the ex-president should shut up and let serious minds rule the affairs of the country.
Ghanaians should disregard the former president because he not a serious person to discuss issues of national interest.
He commended the Vice president Dr. Mahamadu Bawumia for lashing out the ex-president when he made his derogatory statement about the National Digital Address System launched by the Vice president a couple of days ago.
He said the ex-president deserves the response he got from the sitting vice president.
He further urged the Vice president to be constantly tracking the irresponsible statements of the ex-president and duly respond to them in equal measure.